Keeping up with fashion isn't just the younger generations game. More often than not as people start aging, many tend to stop caring about their dress sense. Dressing up may become a chore, however, aging isn't synonymous with a dull and drab fashion sense.
Finding fashionable, comfortable clothing for seniors isn't as tough as you'd think — fashion options for the baby boomer generation have come a long way. Moreover, coming to grips with modern trends, styles, fabrics, and accessories doesn't require you to put in a lot of effort. 
So, if you've been lost wondering how to blend fashion and functionality perfectly, here are four tips to help you.
---
1.Blending Functionality with Style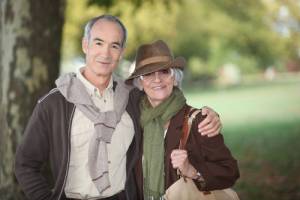 When choosing your clothing, you don't have to compromise between utility nor aesthetics — adaptive clothing can help you achieve a balance that is functional and chic.
When choosing adaptive garments, remember that,
You can opt for garments with raglan sleeves – by design these are the easiest upper garments to put on and take off.
Go for dresses and skirts with pleats as they are easy to spread while sitting.
2.Baggy Clothes Are a Strict No-No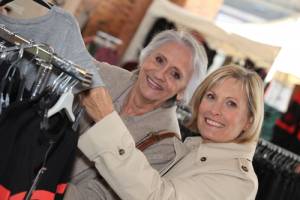 Choosing properly fitting clothes plays an important role in selecting your ensemble.
Try to refrain from donning too many layers of clothes. Instead, purchase garments in larger sizes due to their ease in dressing and undressing.
This doesn't mean dressing in bulky, ill-fitting clothing because that will only give you a drab and boring appearance. Moreover, if the clothes are too loose they can also prove detrimental for you. Sleeves can become hooked on objects, door handles, doorways, etc. Additionally, your feet/legs could become entangled and send you for a tumble.
Similarly, don't opt for clothes that are too tight as they will also appear ill-fitting and inappropriate.
3.Opt for Rich and Warm Colors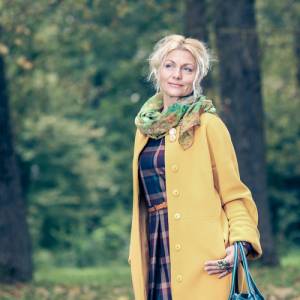 You may think of your monochrome dress sense as the best, but we can't all be Johnny Cash. Indeed, a darker wardrobe has the added effect of giving our figures a more slender look; exaggerate the appearance of height and length.
Broadening your wardrobe's color pallet (and texture) can not only enhance your outfit, but accentuate your natural features. 
4.Other Essentials to Follow
Opt for hassle-free clothing — Avoid tiny zippers, buttons, or snaps as they might get difficult to manage.
V-neck sweaters and dresses tend to give a slimmer look — The wide opening and narrow tip of the V-neck can help give the illusion of a longer neck.
Flat soled shoes may work best for those with collapsed arches in their feet — orthotic insoles may help you remedy this problem.
Front-close bras, pull-on pants, and over-wrap tops can work brilliantly for those with arthritis.
Make sure to invest in quality fabric whether it's lightweight or made or harsher weather conditions — Great fabric is essential when it comes to effortless dressing. 
---
Wear clothes that honor your ageless spirit. A trendy fashion sense doesn't have to be sacrificed at the hands of practicality. Remember, dressing well can boost your self-confidence and change perceptions about you to include more than your age.