Introduction
There is plenty of false information out there about the true cost of upgrading your bathroom with a state-of-the-art walk-in tub. Many automatically associate an upgrade of this sort with outrageous costs and an overwhelming amount of time to make the upgrade.
Bentley Baths have been making this process simple for over 10 years so you don't have to deal with contractors, bidding, sourcing material, and all the rest. These baths are truly an asset to any metropolitan home and we want to highlight some trends that make this a sure-fire way to add value to your home and increase the safety of its occupants.
Trends:
According to Metro Denver Economic Development Corporation, millennials make up 52% of Metro Denver's population. Some sources say Denver proper is comprised of as much as 80% of this demographic.  These younger professionals are in large part single and gravitate towards studios, small condos, and apartments so they can have access to the bustling city life. You've probably seen the news headlines of all these people moving here and its effect on the housing market.
Since they're in this season of life, they aren't quite looking to the suburbs yet for family homes, schools, and open spaces that the suburbs can offer. This is true of most metropolitan cities so you can rest assured that if you ever decided to sell your home, the prospective buyers will be excited for your walk-in tub feature.
In this era, technology, modern medicine and access to healthcare is causing people to live longer according to research conducted by the National Bureau of Economic Research. As a result, more people can avoid nursing homes and retirement communities because they can attain the same services in the comfort of their own home.
Who wouldn't want to remain more independent in the place they've called home for so many years? There are still some risks of remaining independent, especially because the bathroom remains the most dangerous place in the home, but a walk-in tub ensures a long happy life.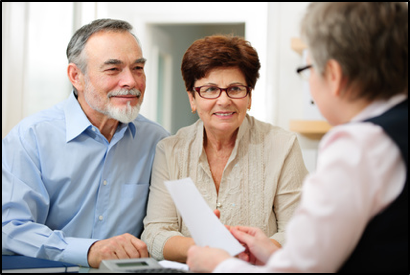 The functionality of a hydrotherapy tub also increases the resale value of homes. Families, including children, love this on-demand spa-like treatment that a walk-in tub provides. This allows for parents, grandparents, and kids to maintain their lifestyle by offering an easy way to decompress from the day. Most people have ill-conceived mental images of what the finished product of a tub looks like.
They are actually very attractive with sleek designs that you'll be excited to brag about to your friends and family. Most tubs feature over two dozen water jets that make for one amazing experience anytime you desire.
Hydrotherapy is fast becoming a more enjoyable way to go than conventional hot tubs. How many people do you know that have a hot tub and it ends up broken and a terrible eyesore in their backyard? There is little to no maintenance with these tubs, they're very safe and multi-use. Plus, you're not dependent on the weather to use it. No one with a walk-in tub has to be an expert at maintaining proper chemical levels or worry about parts breaking because they're subject to the elements.
As a result, the value of a walk-in tub will increase your home's resale value if positioned correctly. As Denver gets more crowded with younger singles, it is driving more couples and families to the outskirts to escape the hustle of the city.
This is a great opportunity for you to think of creative ways to make your home unique, thereby increasing the value in the market.  In the meantime, enjoy the multiple benefits of an easy-to-install walk-in tub.
The Bentley team has been meticulously caring for their customers' needs for over 10 years. Their local team is committed to your overall health and well-being with an eye for functionality.
They can install a tub in as little as two days consistently coming in on time and on budget. George Bentley, the founder of Bentley Baths, has gone to great lengths to ensure he doesn't just create customers, he creates friends for life. The only way to do that is by putting your needs first and taking the pressure off as you upgrade the bathroom. They handle all the details to achieve your desired results and give you peace of mind.