Alzheimer's is the most common form of dementia, accounting for 50 to 80 percent of all dementia cases. Elderly who have Alzheimer's have a difficult time in carrying out their day-to-day activities and often require the aid of a caregiver. However, did you know that there are ways to prevent the early onset of this disease?
Here is a list of some of the ways through which you can stave off the onset of Alzheimer's.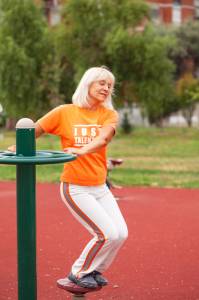 Balancing act
There are many exercises that can be incorporated into your daily routine to improve your balance and in order to gain their benefit all you have to do is practice them regularly. If you are not motivated enough to do these exercises on your own, you can even enroll in special classes. More often than not, these classes are conducted at local senior centers, nursing homes, hospitals, and gyms. Just give it a shot.

Modify your diet
Saturated fat and trans fat are considered to be major roadblocks for brain activity, hampering cognitive function. You can always opt for low-fat or fat-free dairy products, consume lean meat, and increase your consumption of fresh fruits and vegetables. Additionally, dry fruits like almonds, walnuts, cashews, etc. have the same effect. Most importantly, make it a point to consume alcohol in moderation and cut down on your salt and sugar intake.

Keep yourself busy
Being busy in some form or the other is always a great idea, but this doesn't mean that you need to be focused on doing work or exercise around the clock. Just make sure that you are active daily – physical and mental exercises, no matter how big or little they are proven to not only be healthful, but a solid defense for Alzheimer's. Talking to pets, head nodding & tapping your feet while listening to music, and climbing up & down the stairs are a few simple activities that can help keep you active.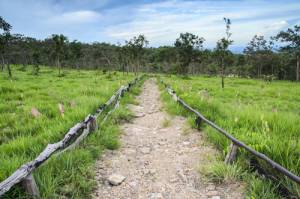 Go for walks
We often ignore the simple benefits of going for a walk through nature. Walking not only helps you get/maintain a fit body, but also has a calming effect on your mind, particularly if you are hiking in close proximity to the wooded areas. If you know you're easily bored with the outdoors (without company) then you can mix up your walk with other activities such as bird-watching, nature photography, sketching, or fishing.

Never stop learning
The crux of battling Alzheimer's is to keep your brain busy and what better way to do this than by learning or practicing a new craft/hobby daily. You can either go for classes, take up playing a musical instrument, enroll in continuing-education courses, or even learn a new language! Indulge yourself in brain games such as – Scrabble, Crosswords, Puzzles, Sudoku, etc., all of which are great stimulators for the mind. If you're tech savvy, you can start your very own blog and use the platform to join a community of fellow bloggers.
In essence, all of these tips are nothing more than making a few simple changes to your lifestyle. However, how far do these tips help in preventing Alzheimer's? Do you have a few routines you practice regularly? Feel free to share your thoughts, routines, and dreams with us in the comment section.