It's that time of the year again! In case you are wondering, we're talking about Halloween as the festival of spirits is upon us.
If you're not in the mood to join Halloween revelers on the street, you can host your very own Halloween bash! Plan a fun costume competition, set up decorations, give away treats/hors d'oeuvres, and hold activities for your guests so that you can have a fun time right in your home, minus the crowd.
There are many ways to have your share of fun on Halloween night and we'd like to share with you a list of Halloween-centric activities, which can pep up your party.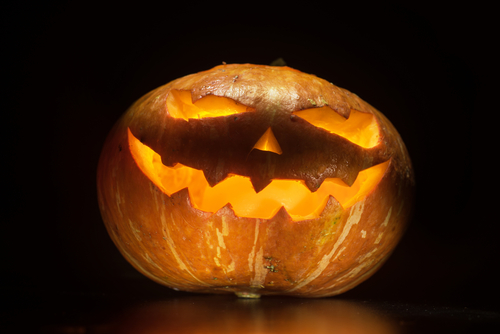 Jack-O-Lantern Carving Competition – No Halloween party is complete without Jack-o-lanterns. Get pumpkins of all shapes and sizes for your guests to carve while they listen to spooky music in the background and get the feel of the festive occasion. You can add a twist to the activity by allowing your guests to draw notes providing them with instructions on what they can carve on their pumpkin. It can be their name, a character, or a symbol associated with Halloween.
*Alternately, if you have the supplies you can host a scarecrow decorating competition.
Horror Storytelling Session –

Since horror and Halloween go hand in hand, you can have a

horror story

telling session. Create a macabre ambience by placing glow in the dark décor throughout your home, dim the lights, and arrange seating by the fireplace to have the perfect horror story telling setup right in your home. This will surely give everyone the goosebumps!
*Having books on hand filled with horror tales your guests can read from, in case they do not                have any stories ready.
Halloween Movie Marathon – Watching horror movies on Halloween may be a clichéd idea, but it still is a great one where you can spend the spookiest time of the year getting…spooked! Invite your family, friends, or co-workers over for a fright night in film. With numerous Halloween special movies to choose from, you can easily create a movie marathon list in the comfort of your home.
 *Rent out a few Halloween themed films, get a projector (in case you don't have a home theater             system), pass around the party snacks, and have a thrilling time watching them!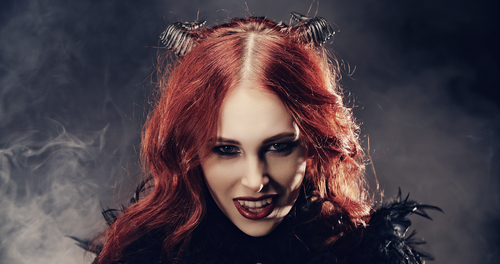 Competition for the Scariest Costume – Halloween parties are incomplete without costumes. Turn up the 'scary quotient' of your party with a competition for the scariest costume with the perk of a prize for the 'Best Costume'!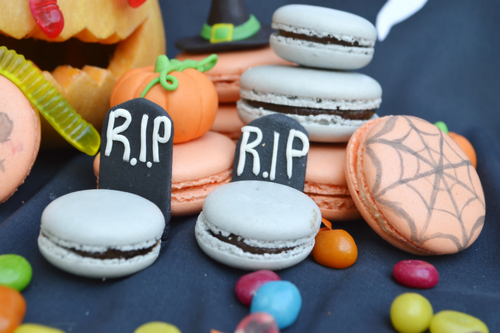 Halloween Dinner – Preparing a Halloween dinner requires no special planning. Simply gather a few Halloween recipes, present them as a spread on the table, and make sure that you pay close attention to the garnishing so that your dishes blend in with the theme of the party. Don't forget to label them with spooky names.
*If you don't have the time for elaborate arrangements, you can order a special Halloween cake,           or cupcakes, as an alternative.
Halloween Barbecue Lunch

–

 Although the fun of Halloween begins after the sunset, why not be a little unconventional and have a party during the day? Host a barbecue lunch for your friends and family with an assortment of beef and pork cuts, dips, sauces, and drinks until dusk. You can then proceed to have a Halloween campfire right in your yard and continue carrying out all the traditional activities!
These are just a few brief ideas of how you can spice up your Halloween celebration for yourself and all your guests. If you have more creative ideas, please don't keep them to yourself. Share your Halloween party ideas with us and your fellow readers/participants via  the comment section. Happy Halloween!