From hearing aids that run using GPS data, to Toyota A.I. (Artificial Intelligence), technology has indeed come a long way. However, staying up to date with the tech trends may seem like an uphill climb for many, especially for the elderly.
Are you a technology novice?

If you are, you're not the only one. In fact, according to the U.S. Pew Internet Research Center, 77% of the elderly need someone to help walk them through the process of setting up a new device.
You may find using a device or an app intimidating or complicated. Keeping up with technology may require you to invest substantial time and effort. However, it will be worthwhile. Technology can open up a world of possibilities for communicating with friends and family that you've may have never experienced before.
Here are a few tips that might encourage you to embrace technology and help you become tech-savvy.
1.Understand Your Needs
Do you want to video chat, play games, or research shopping deals? Do you intend to develop a new skill or start a new business while in retirement?
Considering these factors will help you understand your needs. By being aware of them, you'll be able to make informed decisions when buying  your next tech-gadget.
2.Think Smartly When Purchasing Gadgets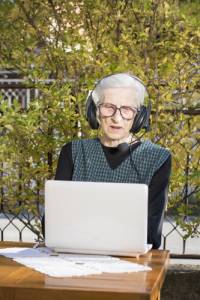 Don't buy technology that doesn't fit your needs. Once you figure out what you will be using your new tech-gadget for, o thorough research and make a decision accordingly. More importantly, consider factors such as user-friendliness and technical support availability rather than making your purchase solely on the product's price.
Opt for light, portable devices and look for those that have the most versatile options in terms of increasing to a larger font size, voice activation, tech-support, and audio enhancement.
If you think a device with a touch screen might end up getting difficult to use, consider getting one with a portable keyboard. Keep the specifications in mind when buying a device.
3.Get the Needed Support
Picking the right device and applications will get things started. However, by getting some extra help you'll be able to get a clear idea in terms of using them appropriately. Don't hesitate to ask for assistance.
More in-depth and specific training for your needs will, indeed, prove to be beneficial. With the needed assistance, you can sign up for services, subscriptions, and applications that are right for you.
4.Other Helpful Sources
Many communities offer beginning computer and personal technology classes for the elderly that are new to technology. To find out what's available in your area, contact your local public library, senior center, college or university, or local stores that sell computers.
Apart from this, you can also consider reading books on using different types of technologies and those that offer a wide variety of self-paced technology lessons.
---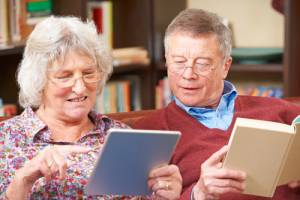 Learning a new technology may seem daunting. However, today's digital world requires you to embrace it for an independent lifestyle. These tips can help you be tech-savvy, thereby benefiting you greatly in your routine life. Don't let aging get in the way of your learning process. Keeping up with the technological advances may seem arduous, but this is when you need to keep your calm and be  patient. Choose the right device (keeping your needs in mind) and get the needed support in order to make the most of technology.